Real life 'Mum and Dad' customers we can help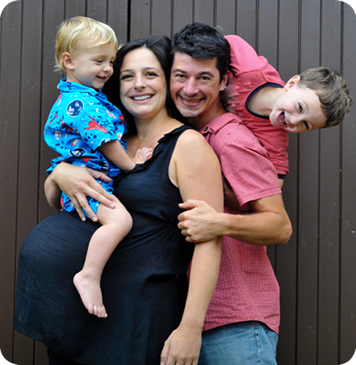 This is Tim and Jess, real life parents who want to consolidate their debts.
Tim and Jess have two kids and there's another on the way. They have multiple debts on top of their monthly mortgage, so things are tight. They want to secure some cash out to reduce a major liability and simplify their debts into one monthly payment to get their finances under control. Unfortunately, they'd missed some payments on their personal loans – so their existing lender wouldn't consider their application.
How we could help: With a home loan from an alternative lender, they could get the cash they needed to consolidate their debts and reduce their financial worries.
The most common solutions we can assist 'Mum and Dad' customers with:
Overdue or overdrawn credit cards/unsecured debts
Income from various sources
Government payments incl. family tax A&B
· Casual employment
· Child support
Missed repayments on mortgage facility
Adverse credit
· Paid/unpaid defaults
· Court judgements and writs
· Discharged bankrupt (one day)
Unlimited debt consolidation
PCL Money also regularly helps 'Mum and Dad' clients with:
Purchasing for investment purposes
Non-genuine savings – gifted funds accepted
Lenders that do not use credit scoring
Full Doc purchase up to 95% LVR or
Alt Doc purchase up to 85% LVR
Cash out for personal use
Self-employment